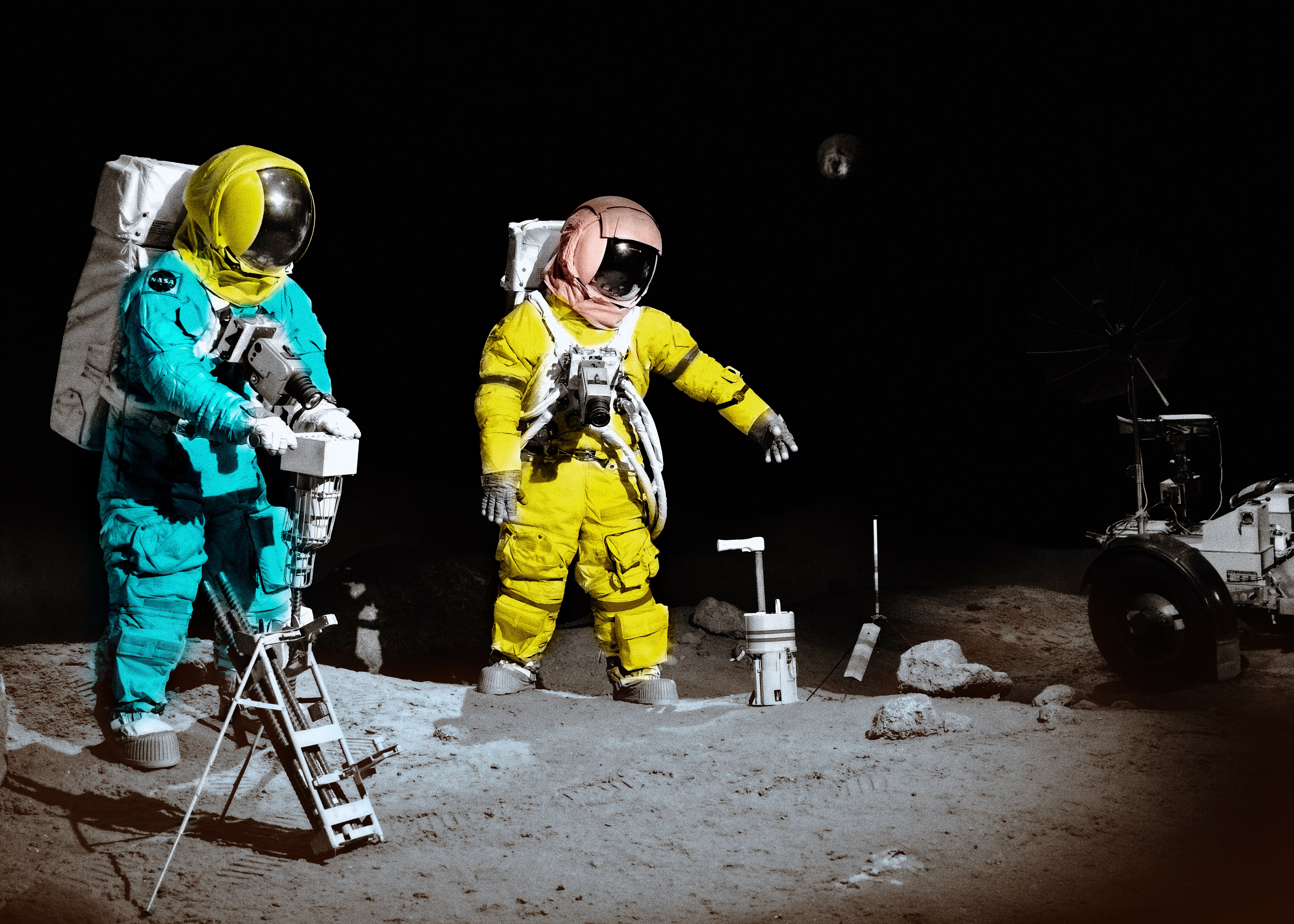 As corrupted creatures, we make and serve fake gods and worship something far.

People don't want to see things close by and don't understand and accept each other's differences. I found myself caught up in anxiety and greed, fell into making vain and greedy choices.

"The loneliness and emptiness and anti-climax of going all that way to the moon to find

nothing but hunting desolation ghostly silence gloom. As opposed to finding wonder, Ecstasy, the miracle of divine creation, God's design and propose. Entirely anticlimactic when you face to face them in person."

The Moon series of photographs embody the manipulation of fantasy by hand tinted colouring. In my work 'A corpse from the moon, 2020', I personified the moon as an object of desire and worship. Artists personify world stories in their works, but in my work, I capture the evidence of the objectification of humans, to draw attention to diversity, and also the human tendency to create a façade.